Who We Are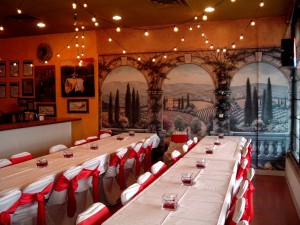 Our Mission
We are committed to being a pre-eminent winery producing and selling superior quality wines with an ever-present focus on our customers aspiration.  We thrive on bringing people together to share their most memorable life events with a cheer from Vintner's Canton Winery.    
We would like to invite you to our Winery where several varieties of our custom wines are always open and available for your tasting pleasure.
We are a licensed small winery. All the wines available for sale here at Vintner's Canton Winery are made on the premises.
We have won forty one (41) medals from Winemaker Magazine, which sponsors the largest competition of any kind in North America. We believe that once you take the time to become familiar with our winery, you will make Vintner's Canton wines your favorite wines.
Stop by soon for a private sampling of some of over 50 varieties of wine that we make right here in our Winery and for a tour of how the process works for us and how it will work for you!
Hope to see you soon!
Pat, Jeff, Amiee, James, Stacey, Dee, and Mike.
We offer our customers the following:
Private Wine Tasting Parties
General Wine Tasting is during normal business hours $1.00 per sample
Wedding Favors
Gift Baskets
Uniquely Labeled Custom Wines

Custom labels for Weddings, Anniversaries, Communions, or any of life's special occasions. $10 for the first label; $3 for each additional of the same label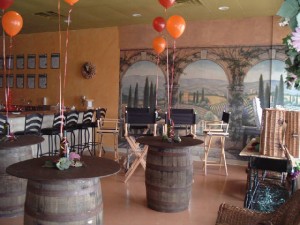 Store Hours
Tuesday – Friday: 3 p.m.– 8 p.m. (Hours Have Changed See Post Dated 11/18/20)
Saturday: 12 p.m.– 6 p.m.  (Hours Have Changed See Post Dated 11/18/20)
Location
8515 N. Lilley Rd. Canton, MI 48187

Located in the Golden Gate Shopping Plaza across from Mettetal Airport.
Email Us at vintnerscantonwinery@gmail.com
Phone: 734-354-(WINE) 9463
Why Choose Us
We source the highest quality products from around the world to give you the best hand crafted wine you can possibly ask for!
For the quality of product that we source we are able to produce the highest quality of wines for less than half the price you would pay for commercial wines.  We take it one step further and personalize it for you with a custom label if you would like!
Our great customer service and our passion to make the very best hand crafted wine for all your special occasions are most important to us here at Vintner's Canton Winery!